DEMONSTRATING EXCELLENCE
Starting with a clean slate.  That was the positive challenge presented when we first began considering what the Well-Safe Competency Management System would look like.  It was an opportunity to take our combined experience of systems we had previously operated and create something that would work for us.
There were some fundamental principles agreed;
bespoke to Well P&A Operations
meaningful and relevant to each individual role.
simple to use, driven by employees
robust assessment process carried out by qualified assessors
clear with a visible focus on safety-critical operations
The first part of the process was creating the standards against which employees would be assessed.  Getting this piece right was vital to the success and credibility of the process.
We invested heavily in time, with a dedicated group consisting of both onshore and offshore personnel, including one of the Guardian OIM's.  There are no industry-approved P&A competence standards, so we recognised competencies that matched our requirements and incorporated them, but otherwise carefully analysed each role identifying the key units and elements necessary to demonstrate competence, highlighting those that are safety-critical. By utilizing an extended group, we were ensuring every standard was meaningful and relevant. At the same time, we were securing buy-in at the very beginning from both on and offshore employees.
After a review of the market, we selected a cloud-based Competence Management System as the tool to facilitate assessments, and report on competence compliance.  The user-friendly interface,  coupled with comprehensive reporting capabilities were crucial factors in our decision making.
All our assessors have been trained to SQA L&D9DI, and since our launch in February, we have made great progress with our crew on the Guardian.  There has been no need to set deadlines as the crew have proactively engaged with the process and are driving steady progress, which was one of our key principles.
The system has been designed to meet OPITO requirements, should we choose to proceed with accreditation.  Several external audits have already been conducted on the system, including LRQA, and the feedback has been overwhelmingly positive. We do believe we have now set the standard for P&A competence.  We know we have a great crew and now we can demonstrate it.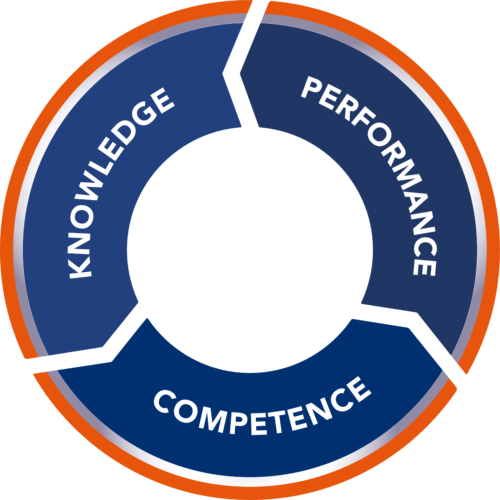 .
.
CAPABILITY TO DELIVER
Every position within Well-Safe will have knowledge and competence requirements defined.
Identifying minimum training requirements, considering all legislative, Well-Safe and/or project requirements.
Knowledge and Competence matrix approved annually by the Executive team.
Employees evaluated against agreed requirements
Gaps identified and interventions planned and implemented
Annual review between employee and line manager as part of the performance development process ensuring compliance
Additional competence assessment requirements
Bespoke competence standards for Well P&A
Assessed by qualified assessors (SQA L&D9DI)
Assessment methods – 'show me/ tell me' (Question/Observation/Simulation)
Monitoring both safety-critical and overall competence
Designed to meet OPITO accreditation
Employee led
Quarterly/every third trip one-one's with line manager
Coaching style of feedback applied
Development requirements identified and agreed
Recorded and tracked on employee's individual performance journal