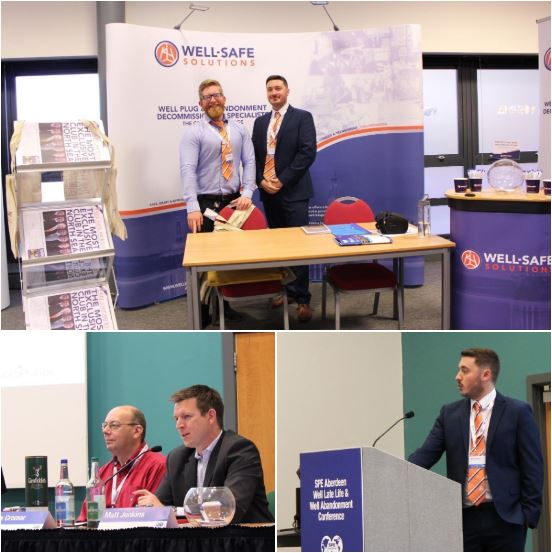 The Safety 30 Piper Alpha Legacy conference took place on the 5th-6th of June at the AECC.
Marking the thirty-year anniversary since the Piper Alpha disaster, the event aimed to highlight lessons learned and the legacy that Piper had in shaping current operations within the industry, largely in health and safety.
The Well-Safe Team had a fantastic time down at the SPE Aberdeen Well Late Life & Well Abandonment Conference. With our very own Ben Foreman speaking about knowledge development within industry P&A practises and Matt Jenkins chairing the late morning session on the second day.
The team enjoyed many of the sessions including the very interesting Techbyte sessions showcasing some great technology, we are always excited to hear about new developments within this sector as Well-Safe's model is a real enabler for these type of applications.