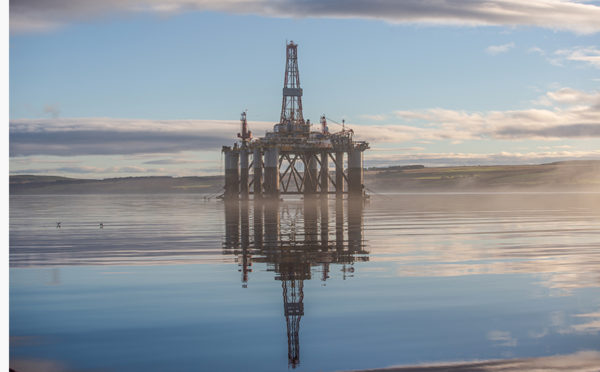 Last week Well-Safe Solutions took part in the 2021 virtual ICoTA week, with our Chief Operating Officer, Matt Jenkins, giving the keynote speech, followed by Steve Chalmers, one of our Senior Well Abandonment Engineers, presenting on 'Optimisating Well Suspension through Light Intervention from a Moored Semi-Submersible.' Here, Steve Chalmers talks more about the bigger picture in well decommissioning and furthering cost reduction, reducing risk and decreasing the carbon footprint of a project.
Well-Safe Solutions have completed multiple FEED/SELECT decommissioning studies for various operators within the UK. These studies cover all phases of well decommissioning; from initial well suspension to wellhead removal, identifying key risks associated with each phase and providing solutions to reduce risk and costs.
The approach outlined last week during the ICoTA presentation focussed on the initial Well Suspension Phase, comparing a more common approach utilising a Light Well Intervention Vessel (LWIV) to our bespoke "One MODU" vessel; the Well-Safe Guardian.
Beyond the initial Well Suspension Phase, additional risk and cost reductions can be achieved when taking a more holistic view of the overall field decommissioning campaign.
Comparing the same well suspension operations but considering it as part of an overall decommissioning campaign found that, in most scenarios, a moored semi-submersible is required during the remaining abandonment phases. Therefore, any risk associated with mooring a semi-submersible is still present even if the initial suspension work is completed without a rig. In addition, utilising an additional vessel (e.g. LWIV) to complete the well suspension phase increases the overall operational risk and cost to the decommissioning campaign through additional mobilisations, as well as managing multiple vessel scopes and contracts.
The Well-Safe "One MODU" Solution to Field Decommissioning minimises the number of vessels required to complete the scope of work, provides a decreased carbon footprint, provides a reduction in project risk exposure, and ensures more cost certainty for our customers.
In the near future, Well-Safe Solutions plans to announce updated news on our intervention system that will become a valuable addition to the Well-Safe Guardian.