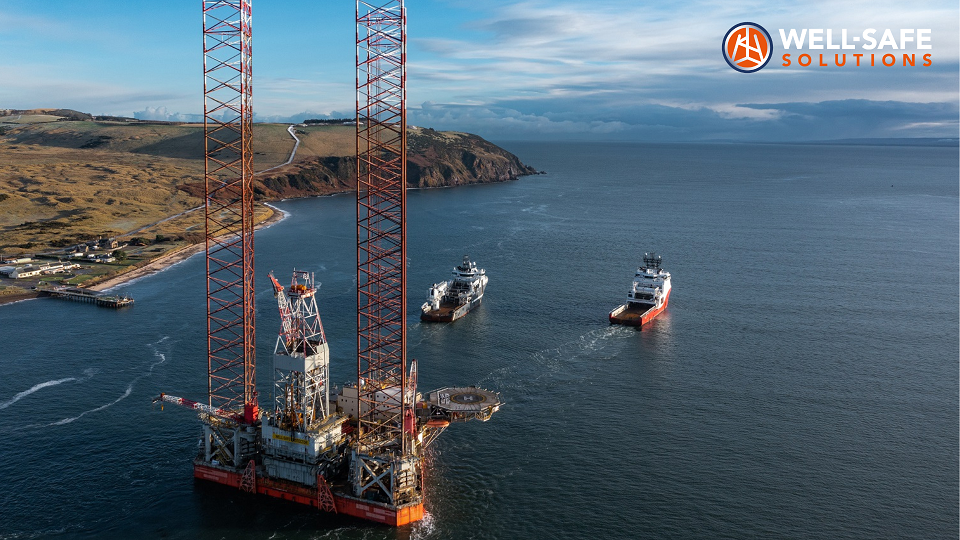 Effective well decommissioning is a cornerstone of responsible well management, writes Well-Safe Solutions' Chief Operating Officer, Matt Jenkins. 
Did you know that well decommissioning accounts for 48% of the £1.97bn earmarked for total decommissioning spend in the North Sea in the last year? [OEUK Decommissioning Insight 2022, p.6.]
While the decommissioning industry builds significant scale here in the North Sea, the eyes of the world are now upon the UKCS as one of the world's most mature offshore basins.
This gives the UK a market-leading opportunity to export its knowledge and skills beyond its shores.
A specialism in well decommissioning is now an essential requirement in responsibly liquidating these liabilities. Well-Safe Solutions believes that to deliver the regulator's strategy, a combination of specialist decommissioning focussed people, processes and experience is required, rather than using the same delivery models as exploration and development.
People 
Decommissioning is not simply the reverse of the exploration and production process – and operators and regulators are looking to organisations with the right blend of personnel to define and sustain best practice.
Well-Safe Solutions, which marked its fifth anniversary in 2022, has curated a market-leading team of multi-discipline well decommissioning specialists – equipped to meet the challenges of decommissioning while nurturing new talent for the next generation of well plug and abandonment specialists.
Specifically, the latest release of the OEUK Well Decommissioning Guidelines were released in November 2022, with Well-Safe Solutions expanding its subsurface capability by appointing of Ruth Thomas as Subsurface Team Lead at this time. Ruth is supported by specialists with backgrounds from across the well decommissioning ecosystem, including fishing (Senior Well Abandonment Engineer Jamie Stewart) and complex/aged wellhead and tree interfaces (Project Manager David Roberts).
We also offer Foundation, Modern and Graduate Apprenticeships, in cooperation with Developing the Young Workforce. These positions – in both on and offshore roles – bridge the gap between industry and education to prepare young people for the world of work.
Well-Safe Solutions is the only well decommissioning company offering cross-discipline experience in both well abandonment and rig ownership, with several of our graduate well engineers enjoying rotations as an operations engineer working for our rig managers. The company covers all aspects of barrier philosophy, well design, project planning and execution, as well as project delivery – all under one roof.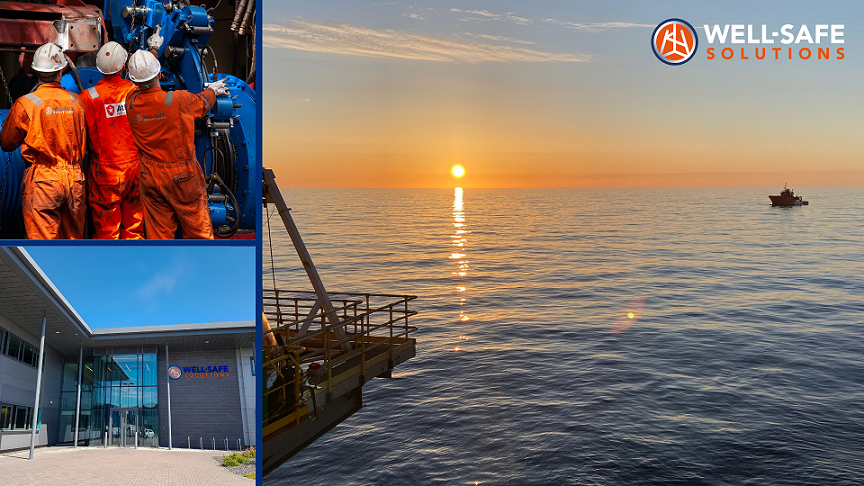 Processes 
A skilled and motivated team needs a robust framework to enable peak performance. Well-Safe Solutions' Well Decommissioning Delivery Process (WDDP) takes clients through the plug and abandonment process efficiently and effectively, with gated stages from handover, front end engineering and design (FEED) to select, define, execute and close out. This process is unique to Well-Safe Solutions and scalable to each client's requirements.
The WDDP has provided FEED engineering studies right though to fully-integrated projects utilising Well-Safe Solutions-owned assets or third-party rigs. As part of our commitment to improving the capture, retention and sharing of knowledge, lessons learned are continually reintroduced, ensuring incremental learnings and savings are applied to subsequent scopes.
Competence is the combination of skills, knowledge and experience in an organisation – and having a robust system to measure this is key to effective project delivery.  We're the world's first well decommissioning company to achieve OPITO Competence Management System (CMS) approval. Recognised as the industry's gold standard, the CMS approval process rigorously evaluates the methods by which competence is implemented and managed at Well-Safe Solutions.
Our focus on operational efficiency also extends to our software. Using Apriside's Oilfield OS Operations Management System, this cloud-based platform enables our multi-functional teams to collaborate to streamline the planning, execution and analysis of well decommissioning projects.
Such has been the reception to our WDDP and OilfieldOS in our five years of business that we are now in the process of transferring a clients' wells into Well-Safe Solutions operatorship.
Experience 
Collectively, over 400 wells have progressed through at least one stage of the WDDP to date, while Well-Safe Solutions has achieved over two million working hours without a recordable incident to date.
Well-Safe Solutions has plugged and abandoned 23 wells in the last year alone – a special year bookended by the mobilisation of the Well-Safe Guardian in January 2022 and the Well-Safe Protector in December 2022.
For example, the Well-Safe Guardian semi-submersible rig mobilised to decommission North Sea wells for Repsol Sinopec Resources UK (RSRUK) and CNR International UK (CNR). According to the North Sea Transition Authority, it takes 31 days on average to decommission a subsea well from a North Sea rig. [UKCS Decommissioning Benchmarking Report 2021, North Sea Transition Authority, p.12]
Well-Safe Solutions' practical experience on four field wells is comfortably within the top P25 performance quartile of this average, with the shortest well decommissioning window 7.9 days and the longest just 15.5 days. [Source: Well-Safe Solutions' well intelligence commissioned in-house, compared directly to UKCS Decommissioning Benchmarking Report 2021 figures.] 
The Well-Safe Protector mobilised to its first projects for Ithaca Energy and Neptune Energy in December 2022, while the Well-Safe Defender undergoes upgrades ahead of mobilisation later in 2023.  
Effective well decommissioning is of crucial importance to effective well management and, far from being the end of the road in the energy sector, is part of a new dawn in effective well management in the UKCS and beyond.
This article originally appeared in the January 2023 issue of OGV Energy – Well Abandonment, from OGV Energy.