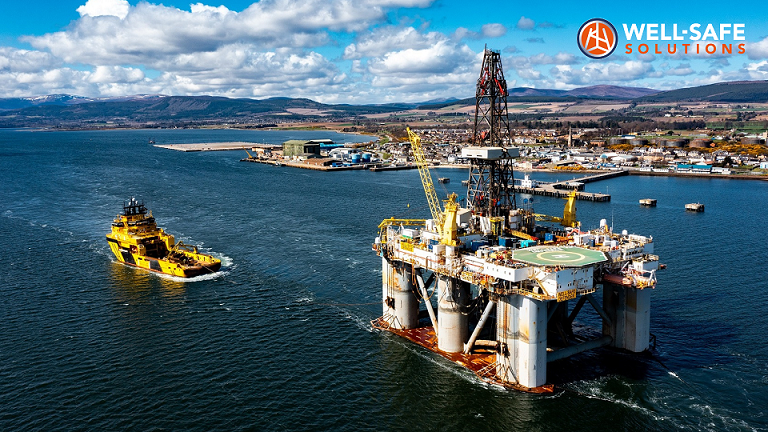 Less than one year on from being accepted into the Well-Safe Solutions fleet, the Well-Safe Defender has put to sea on behalf of Spirit Energy.
On Tuesday 11 April 2023, the Well-Safe Defender mobilised from the Cromarty Firth – meaning that for the first time in our history, Well-Safe Solutions has successfully mobilised 100% of our assets.
We'd like to thank everyone involved in the process of converting the semi-submersible rig into a bespoke well plug and abandonment asset.
The rig's first scope will be to decommission 14 wells in the Chestnut and Trees fields of the North Sea.