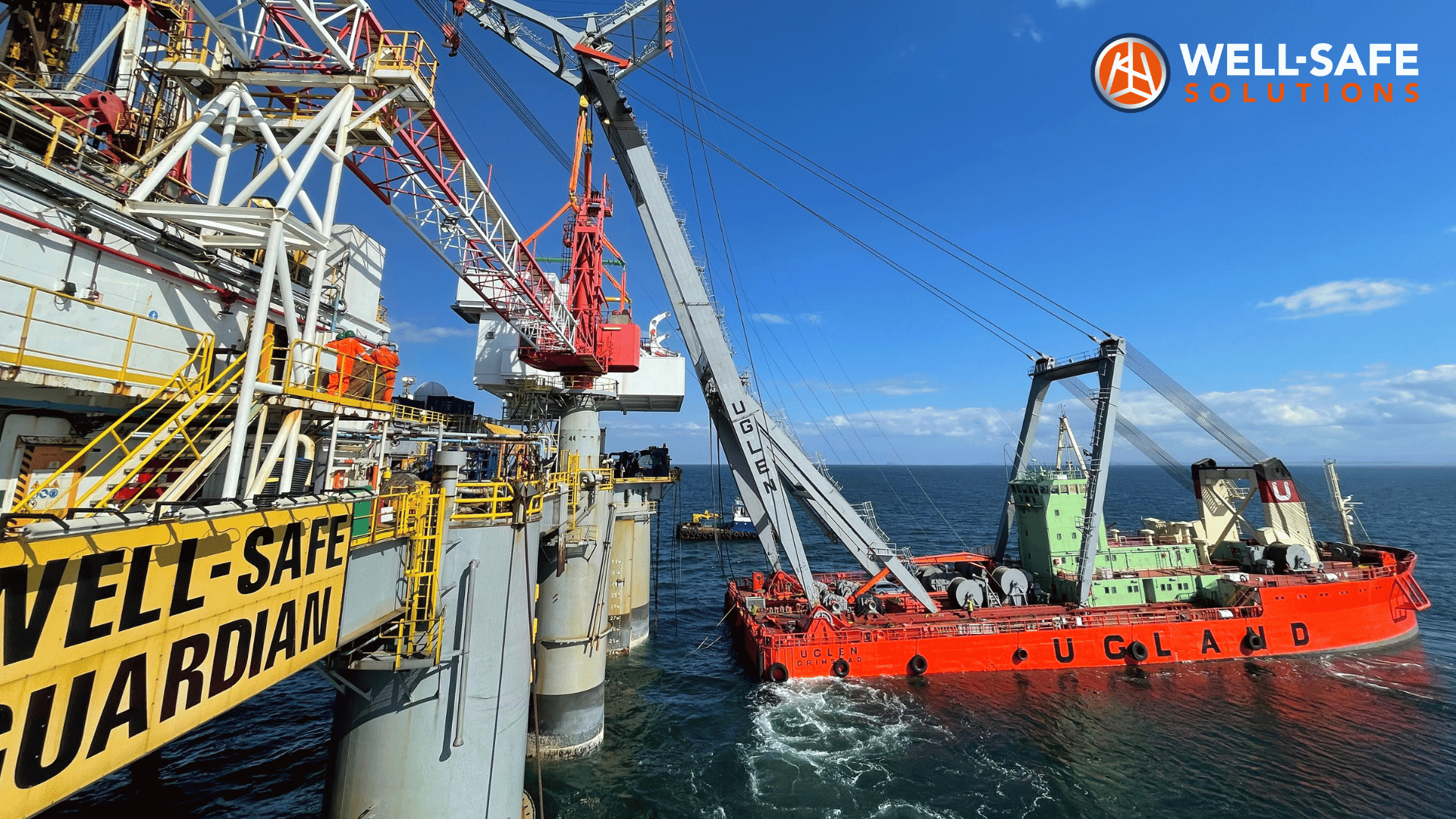 Well-Safe Solutions has unveiled a D300 saturation diving system aboard the Well-Safe Guardian, making the semi-submersible rig the only one of its type in the North Sea with this capability.
The custom-built dive spread, with capacity for up to 15 persons, enables safe access to legacy subsea wellhead and Christmas tree systems from the 1970s onwards which were originally designed for diver intervention.
Phil Milton, Chief Executive Officer at Well-Safe Solutions, said: "With 48% of overall decommissioning expenditure in 2022 focused on well abandonment alone, Well-Safe Solutions has identified a clear market in mature basins such as the UK Continental Shelf for this technology.1
"The dive spread system installed on the Well-Safe Guardian is a cost-effective, flexible alternative to the industry standard, which typically sees a light well intervention vessel (LWIV) used to plug and lubricate the well before completing decommissioning operations with a standard semi-submersible mobile offshore drilling unit (MODU).
"Our 'single asset solution' offers an alternative to the conventional approach and does not require multiple vessel mobilisations and demobilisations. This results in lower operating costs, minimises the risk of weather-related disruption and boosts overall project efficiency.
"Recent engineering and comparative analysis studies have demonstrated the value this solution can bring to the wider decommissioning industry as it seeks to streamline processes and costs alike as part of the transition to net zero carbon emissions.
"Our data shows that the use of the Well-Safe Guardian to plug and abandon (P&A) five wells over three fields in the North Sea generates a 15% total cost reduction and is 44 days quicker than using a LWIV and MODU pairing."
"We are delighted to be able to bring this solution to market as part of our vision to become the industry's well decommissioning partner of choice."
The manufacture, transport and fitment of the dive spread was carried out at Burntisland, Rosyth and Methil ports on the east coast of Scotland.
Equipped with an environmentally-friendly electric bell-handling system and two hyperbaric lifeboats, the system is designed to enable diving operations to be carried out in support of well decommissioning.
Typical operations supported include cleaning, deconstruction, barrier testing, manual tree cap removal, reconfiguration of hydraulic controls and flowline removal.
Press release continues below
Robin Kimber, Rig Manager of the Well-Safe Guardian, added: "The Well-Safe Guardian is the market-leading single-asset well decommissioning solution in the North Sea, with lightweight well intervention, saturation diving and full drilling rig capabilities.
"The dive spread system is designed to work in tandem with the Trendsetter Trident well intervention system previously announced by Well-Safe Solutions in 2022.
"The potential for simultaneous operations with both technologies onboard will unlock even higher levels of operational efficiency, further minimising our environmental footprint and reducing operational risk on behalf of our clients.
"We would like to thank all of our partners involved to date in the safe and successful design, fabrication and loadout of the saturation diving system."
Even greater efficiencies can also be realised as part of Well-Safe Solutions' P&A Club; a campaign-based approach to well abandonment which batches and tackles wells in series without intervening returns to port.
Following further systems integration and testing, the Well-Safe Guardian will mobilise early summer 2023, returning to the Buchan field operated by Repsol Sinopec Resources UK to plug and abandon nine wells using the saturation dive system, the Trident well intervention system and the blow out preventer, realising the full potential of this single asset solution.
UK-based RockSalt Subsea will support Well-Safe Solutions with diving services and personnel during all saturated diving operations from the Well-Safe Guardian.
David Whitehouse, Chief Executive Officer of Offshore Energies UK, added: "The UK offshore energy industry has a long history of developing world-class solutions to the challenges it has faced and continues to face.
"This latest development and adoption of technology on the Well-Safe Guardian from Well-Safe Solutions shows an absolute commitment to drive forward innovation to improve efficiency for the plug and abandonment of wells.  These efficiency improvements will also have a positive impact on safety and environmental performance.
"After 50 years of operating in the North Sea, this level of dedication to UK innovation is important as we continue to meet the UK's energy needs using home grown jobs, skills and technology."
The addition of the saturation dive spread is the latest development for Well-Safe Solutions, following news of a recent contract win with bp to decommission two wells in the Kate field of the North Sea in March 2023, as well as the mobilisation of the Well-Safe Defender in April 2023.