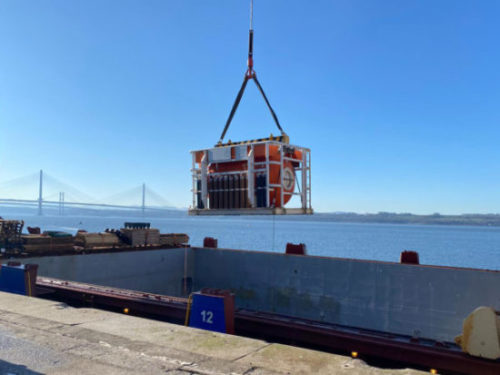 A fantastic start to the week yesterday seeing the long-awaited arrival of our D300 Diving System to Scottish shores.
The journey from Singapore has taken six weeks and thanks to the hard work and dedication of the team, they ensured the unit's safe arrival this morning. This has been no mean feat, with operations being managed from the UK by Well-Safe Solutions along with the support of Orca Oceanic Systems Ltd. Throughout this project, the team have adjusted their working hours to match that of the team in Singapore and now with its arrival in the UK are excited to start their new journey.
The unit will undergo a full refurbishment, and major enhancements to the system, including the addition of a bespoke Bell handling system and twin Self Propelled Hyperbaric Lifeboats (SPHL's). This will enable the execution of saturation diving operations from the Well-Safe Guardian asset when required by clients.