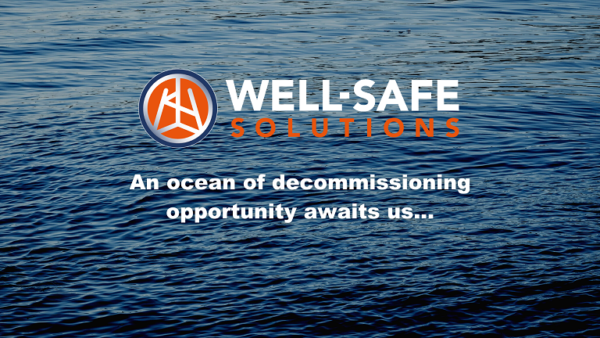 Five years of Well-Safe Solutions
On 1 August 2017, Well-Safe Solutions officially started trading from a small office in the West End of Aberdeen with five members of staff. Five years later, we have matured into a fast-growing business, employing over 250 people across three bespoke decommissioning assets and a modern office in Cove.
As we mark our fifth anniversary, Well-Safe is continuing to set new standards in efficient and safe well decommissioning in the North Sea, while establishing solid foundations for expansion into international markets.
In the first two years of business, Well-Safe Solutions successfully navigated the challenges which face any fledgling business – building our team with experienced staff, developing our bespoke business systems and processes and growing our future workforce with graduate positions in several departments.
In 2019, we kicked off the first of our fleet acquisitions with the Well-Safe Guardian – our first semi-submersible decommissioning unit – and began our first managed contract decommissioning the Fulmar AD wells for Repsol Sinopec.  We followed this up later that year by scoring our first large-scale contract to decommission wells for DNO North Sea on the Schooner and Ketch fields. This was also the year we moved into our current premises at the Gateway Business Park in Cove, Aberdeen.
While the challenges of the global COVID-19 pandemic were unprecedented, our business emerged in a stronger position as a result of the protective measures we took to strengthen and develop during this time. In September 2020 we welcomed the Well-Safe Protector jack-up rig to the business, which is presently preparing to mobilise for Ithaca Energy in late summer 2022.
The continued focus and effort of our offshore and onshore-based teams meant that we were able to really hit the ground running in 2021, with the Well-Safe Guardian securing work for Repsol Sinopec Resources and CNR International UK Ltd. As a result of these wins, our teams have increased both in size and scope, with over 130 new personnel joining us across the business in the past year.
Although there have been several milestones achieved during the first five years of the business, one of the most memorable was the mobilisation of the Well-Safe Guardian for Repsol Sinopec and CNR International in January 2022 realising our ambition to deliver multi-operator, multi-well campaigns.
A recent highlight for Well-Safe was the purchase of the Well-Safe Defender semi-submersible in June of this year, giving our clients greater flexibility for their well decommissioning requirements.  A little over a month after taking ownership of the rig, we have secured a significant backlog of work for the Well-Safe Defender – demonstrating clear demand for our solutions in our fifth anniversary year.
While our acquisitions and contract wins help to demonstrate our success as a business, we are immensely proud of our commitment to operational safety both on and offshore, as nothing is more important than returning safely to our families. Across all of our assets, we continue to pursue our end goal of zero incidents, promoting a positive safety culture in which everyone takes responsibility for their own safety as well as that of their colleagues.
A clear goal of ours from the outset was to use the decommissioning opportunities in the North Sea to demonstrate the future exportability of our business model. Looking to the future, we are actively pursuing exciting new opportunities throughout Europe and the Asia-Pacific regions in order to secure years of work to come.
As we continue to grow, the ethical impact and sustainability of Well-Safe will come to the fore as we successfully navigate the energy transition, reduce our environmental impact and manage our climate and business risks.
While a lot has changed over the last five years, Well-Safe's guiding vision remains unchanged and on track. We have never forgotten our steadfast commitment to the mission and promises which set our offering apart from the rest: our desire to be the industry's trusted well decommissioning service partner of choice.
The Well-Safe Solutions senior management team