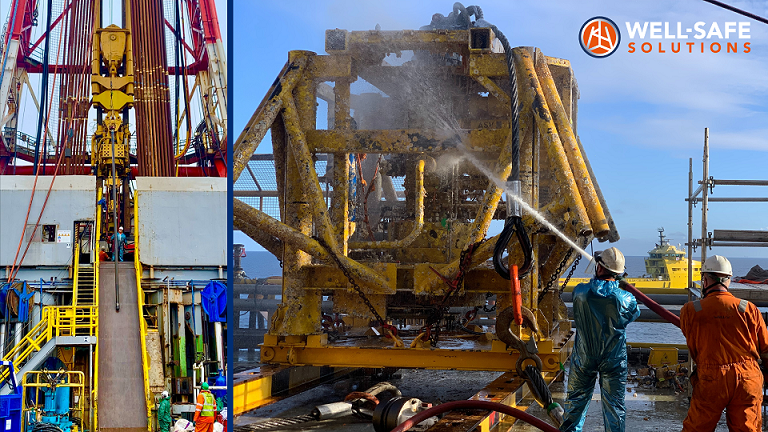 Well-Safe Solutions have established five multi-well, multi-operator campaigns in the form of P&A Clubs.
The clubs deliver value to operators and their shareholders through safe and efficient operations and cost minimisation. These provide long-term cost certainty, with an open book bonus/malus commercial offering to ensure complete alignment on project goals.
The five clubs can be distinguished by the abandonment unit deployed, each owned and operated by Well-Safe Solutions and dedicated only to well plug and abandonment activity:
Land rig
Jack-up
Semi submersible
Deep Water Vessel
Light Well Intervention Vessel
WHY JOIN A WELL-SAFE

P&A CLUB?
Access to proven experience that delivers safe and efficient projects
Transparent pricing to deliver long-term cost predictability and minimisation
The ability for operators to optimise the allocation of their resources to value-added activities, with the knowledge that their well abandonments are in safe hands
The capacity to manage cash flow across multiple years, to suit company budgets and funding
The capability to have short-notice access to abandonment assets to resolve well stock integrity challenges
Creation of a network of information-sharing and collaboration
The facility to add a single or small number of wells to a campaign and gain the benefits of this scope aggregation
Access to a technology platform that members can use and support