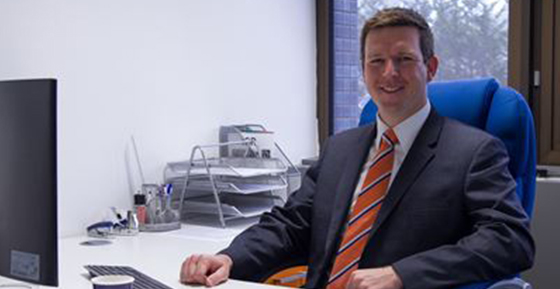 Well-Safe Solutions has appointed a Director of Well Abandonment to its growing list of decommissioning experts, bringing the senior team to nine since launching this summer.
Matt Jenkins has joined Well-Safe from Conoco,  where he led UK P&A (plug and abandonment) engineering and strategy, and was pivotal in the Southern North Sea Decommissioning project.
As director of well abandonment at Well-Safe Solutions, Mr Jenkins will lead the technical team to design safe and efficient well P&A operations for clients, ensuring the best possible solutions are implemented to mitigate risk.
Well-Safe Solutions now employs over 22 people at its Hill of Rubislaw headquarters in Aberdeen.
Aiming to become a major tier 1 well abandonment service company, Well-Safe Solutions will provide a fully integrated package using its own bespoke marine assets to help oil and gas operators to meet the challenges of safe and cost-efficient decommissioning of subsea wells.
Phil Milton, CEO of Well-Safe Solutions, said: "With yet another decommissioning heavyweight joining us, we are proving that there is significant interest in our approach and underlining the opportunities available to both the industry and within our business.
"We're not only the talk of the town, but of the industry globally and since launching, we have been inundated with expressions of real interest and collaboration from potential clients, financial institutions, as well as rig and vessel owners and equipment suppliers."
Mr Milton said that the past six weeks had been hugely exciting with an "overwhelmingly positive endorsement from across the industry" and much hard work in assembling the team.
Commenting on Mr Jenkins' appointment, he added: "With extensive experience of the complete well lifecycle, Matt knows intimately the technical challenges of P&A design and operations that we are seeking to solve safely and efficiently. Retaining and sharing lessons learned, we will deliver safe, efficient well P&A operations in collaboration with our clients and stakeholders which result in significant cost reductions. Giving our clients and government the ideal solution."
With 15 years' experience in a wide variety of North Sea projects through drilling, completion, intervention and abandonment, Mr Jenkins has seen the complete well life cycle and has a depth of experience in addressing the technical challenges of P&A. He has a Masters Degree in Mechanical Engineering from Heriot-Watt University and is a Chartered Engineer with the IMechE.
Mr Jenkins is currently co-chair of the Oil and Gas UK Well Abandonment workgroup and led the 2017 update to the Well Abandonment Guidelines.