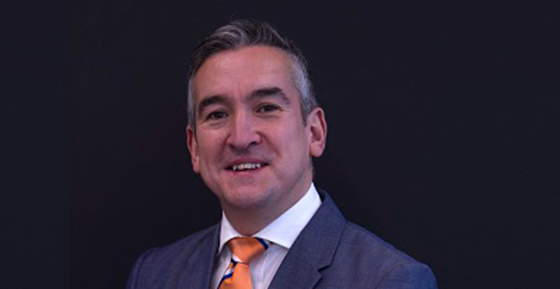 Well-Safe Solutions has appointed a Director of Communications to its rapidly expanding team.
Former Press & Journal editor, Damian Bates, will be tasked with providing guidance and support to the senior management team on government policy and political relations via his newly formed consultancy Abraitis and Co.
Damian was editor of The Press & Journal and sister title, The Evening Express, for more than a decade and was also Editor-in-Chief of Aberdeen Journals for almost five years.
His appointment is the latest in a string of high profile announcements for Well-Safe Solutions as it continues to rapidly expand in the embryonic decommissioning sector.
The specialist well abandonment company, launched in July this year, has already assembled a senior team of nine well-known industry experts and now employs over 22 people at its newly refurbished headquarters at the prestigious Hill of Rubislaw in Aberdeen.
Aiming to become a major "Tier 1" well abandonment service company, Well-Safe will provide a fully integrated package using its own bespoke marine and land-based assets to help oil and gas operators meet the challenges of safe and cost-efficient decommissioning of wells.
Mark Patterson, founder of Well-Safe Solutions and executive director: "Damian brings a wealth of experience and knowledge of the political sphere in Scotland, the UK and beyond and will help us navigate our way through what can be a very challenging environment.
"We're very excited that Damian's first client – just a few weeks since stepping down from one of the UK's most prestigious media roles – is Well-Safe Solutions. We're building a team of real heavyweights in their own fields and people are really sitting up and taking notice of what we're doing.
"Our ambition however stretches beyond the North Sea to deliver a truly global offering. Already, we are getting significant interest and endorsement from some of the biggest players in the UKCS and beyond."
Mr Bates has worked across the UK for a variety of newspapers in his 28-year career in the media and is also a published author. He was previously chairman of the Editors' Committee of the Scottish Newspaper Society and spent five years sitting on the Editors' Code Committee, which sets the rules for the industry's own regulatory system.
Mr Bates said of his appointment at Well-Safe: "I've been really impressed by Well-Safe and have been speaking to Mark for several months about working alongside his team. Well-Safe Solutions is an incredibly exciting company with some of the best practitioners in the industry and I was really keen to join what is clearly going to be a real success story."