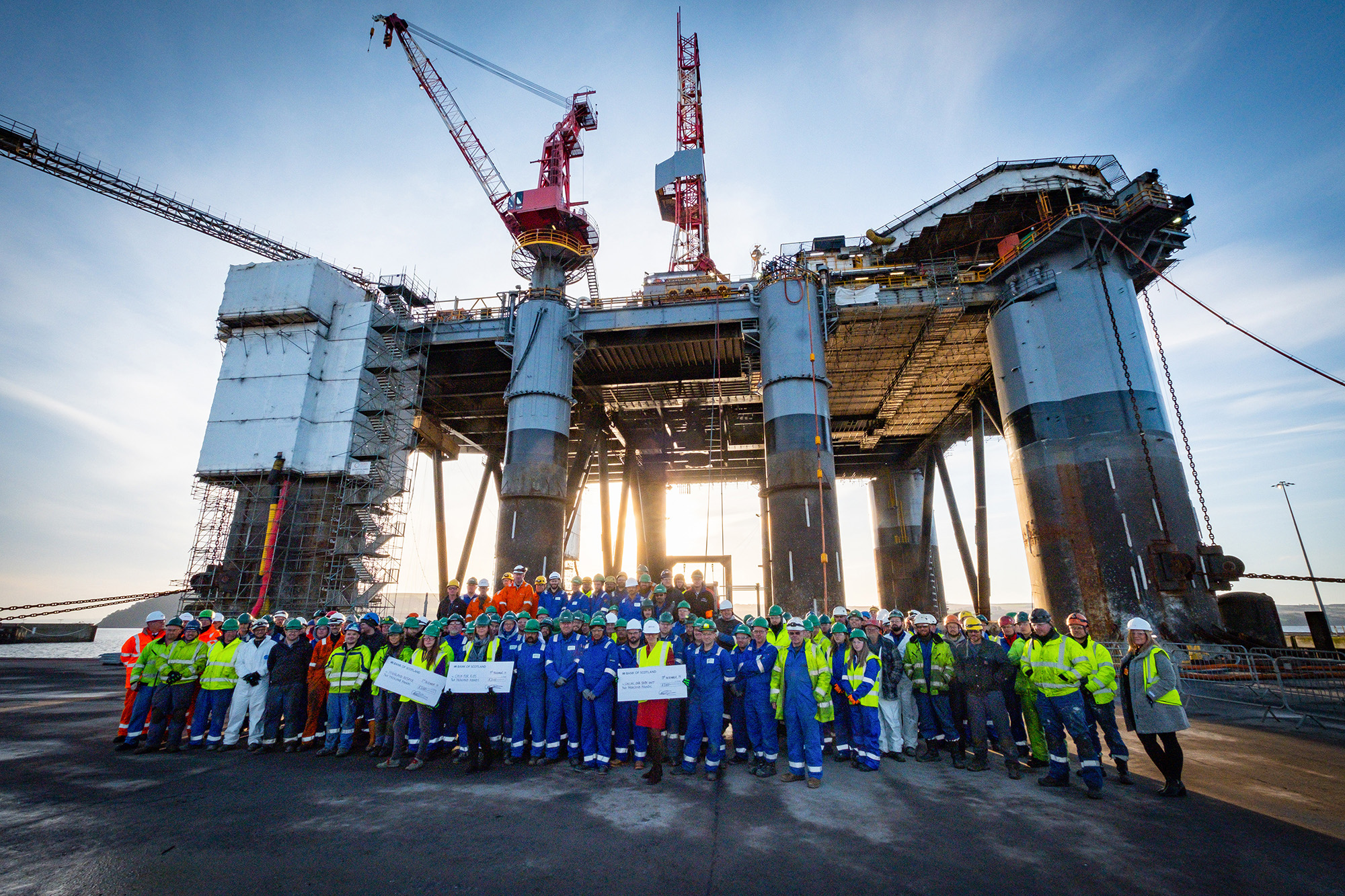 Highland Hospice, MFR Cash for Kids and Raigmore hospital's Special Care Baby unit are all set to receive a substantial sum from a triple safety collaboration initiative run during the Well-Safe Guardian's repair and upgrade project at Nigg Energy Park.
The Well-Safe Guardian is currently undergoing a major refurbishment and upgrade project at Nigg Energy Park to become the first dedicated, bespoke well decommissioning asset of its time.
Neil Ferguson, Operations Director at Well-Safe Solutions said: "The initiative, that was led by the crews onboard, has really driven the development of a great culture and working environment throughout this ambitious upgrade project. We are proud that the hard work of everybody involved has paid off, benefitting three great charities."
As part of an inclusion and engagement initiative run by all 3 companies, the workforce were asked to decide on the safety initiative and then voted on how the funds raised should be allocated.
As a result; Well-Safe Solutions, Global Energy Group & Rigfit7Seas, have each committed to donating £100 for every 10,000 incident-free Man Hours achieved, to the three nominated local Charities.
Ross Thompson, Project Manager for Global Energy Groups, Access & Coatings division commented: "We are delighted with the success of the Well-Safe Guardian project and to be able to donate this money to 3 well-deserving charities. The entire workforce has been behind the safety incentive and the success is a credit to their continued attention to safety and quality, a focus that is the heart of all 3 companies and their values".
Rigfit7Seas, Project Manager, Ryan Knowles also commented "We are very proud to be a part of this generous act, not only are we coming together to execute this project safely and efficiently, we are giving back to the local community. Everyone involved has done a tremendous job to reach this milestone".
The 3 companies were delighted to welcome representatives from all 3 charities to Global Energy Group's, Port of Nigg facility where each charity received a donation of £2000 from some of the team that have been responsible for delivering the project so far.