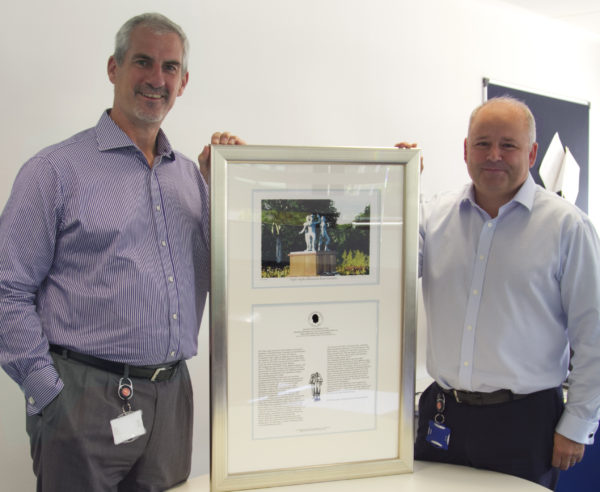 Well-Safe Solutions supports Pound for Piper with Limited Edition Print
Well-Safe are proud to support the fantastic Pound for Piper trust with this stunning limited edition print arriving at our headquarters! The trust does great work to maintain the Piper Alpha memorial gardens at Hazelhead Park in Aberdeen and continues the legacy of all those involved in the tragedy.
Dropped off by our very own Steve Rae who is also chairman of the trust, make sure to look out for it hanging in our Well-Safe Aberdeen Office!