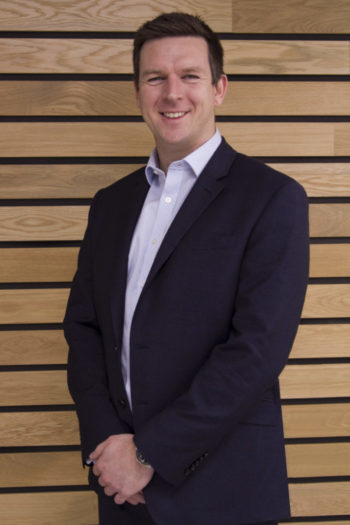 Well-Safe Solutions is today delighted to announce the appointment of a key position within the Executive Team.
Matt Jenkins is to become Chief Operating Officer of Aberdeen-based Well-Safe Solutions with immediate effect, having been promoted from his previous role as Director of Well Abandonment.
Joining Well-Safe Solutions in late 2017 with 15 years of experience at ConocoPhillips, Matt led UK P&A Engineering and Strategy where he was responsible for the decommissioning of over 50 wells since 2014.
Matt said of his promotion: "I'm very proud to have been asked to step up into this incredibly important role within the organisation and I am excited at the opportunities this will bring me on a personal and professional level.
"The last year has been tremendously exciting with incredible support from industry We have gathered a fabulous team that is destined for great success."
Chairman Alasdair Locke commented: "We are delighted to offer this promotion to Matt. He has demonstrated great leadership and understanding of our business and commercial offering and seeing such talent being rewarded with such a key position fits very well within the tremendous business ethos Well-Safe Solutions strive to achieve."
Well-Safe Solutions' CEO, Phil Milton, also commented of Matt's appointment: "I am delighted to have Matt as the COO here at Well-Safe. He has more than demonstrated in the last year his ability to lead the operational aspects of Well-Safe and having him as a shareholder clearly demonstrates his commitment to the business."
The company now has more than 35 personnel working for a string of clients and aims to employ more than 400 people within the next three years.
Well-Safe offers a fully-integrated 'Tier 1' well abandonment service, providing the complete P&A project delivery from strategy definition and development through to the execution of operations utilising the firm's own bespoke marine and land-based assets.
Well-Safe has launched five P&A clubs that have sparked considerable interest in the business and is in final negotiations on acquiring key assets.
The team pledges to retain and share lessons learned and operate in collaboration with clients to achieve significant cost reductions. The capital released can then be utilised by operators to invest further in the North Sea basin and help execute Maximise Economic Recovery (MER), a key plank of the Oil & Gas Authority's strategy.