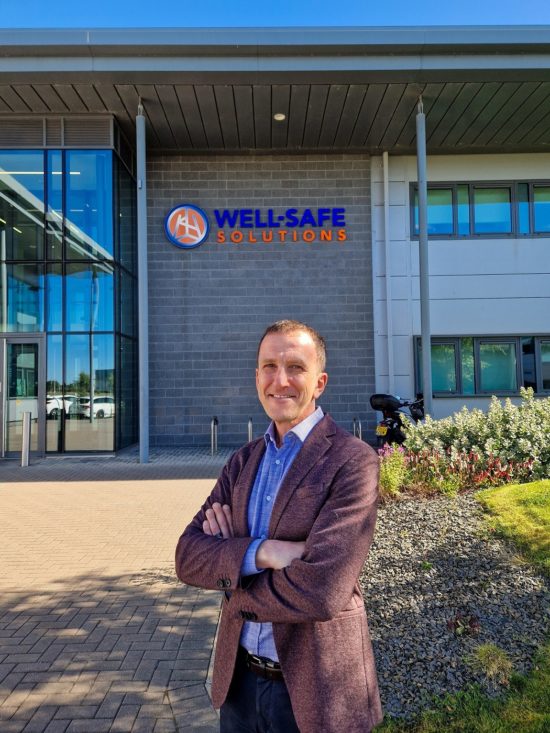 International well plug and abandonment specialists Well-Safe Solutions are expanding into the Asia Pacific region with the appointment of Massimo Delia as General Manager of newly-created Well-Safe Solutions Pty Ltd.
Massimo, based in Perth, Western Australia, joins Well-Safe Solutions with over 20 years of subsea commercial and engineering experience in a variety of strategic and managerial positions.
In their initial assessment of Australia's offshore oil and gas decommissioning liability, industry body Centre of Decommissioning Australia (CODA) has identified more than USD$50bn of work ahead – with well plug and abandonment and pipeline removal the majority of estimated spend.1
This includes the abandonment of over 1,000 offshore wells, in addition to a significant onshore decommissioning market.
Commenting on his appointment, Massimo said: "I have watched Well-Safe Solutions go from strength to strength in Europe, with the growth of its Subsurface and Well Engineering team capabilities and the mobilisation of all three well plug and abandonment assets for the first time in the company's history just some of the recent highlights.
"I am eager to play my part in the next chapter of the company's growth and look forward to collaborating with my colleagues, clients and stakeholders in the UK and Australia."
Phil Milton, Chief Executive Officer of Well-Safe Solutions, added: "Working in tandem with the wider Well-Safe Solutions team, Massimo will be instrumental in leveraging our capabilities and track record to partner with operators and stakeholders throughout Australia and Asia.
"We're looking forward to undertaking offshore and onshore well decommissioning projects with the input of the highly experienced engineering sector and supply chain already present within the region.
"Massimo's appointment is a reflection of Well-Safe Solutions' ambitious growth strategy. Well-Safe Solutions is the first Tier 1 company to offer the complete well plug and abandonment capability under one roof – from front-end engineering and design, through to project delivery, specialist engineering support and close out."
With over 400 wells worldwide featuring Well-Safe Solutions' engineering expertise and 70+ wells either decommissioned or to be decommissioned by the business in the North Sea alone, the company is well-placed to deliver on its mission to provide safe, efficient and collaborative well plug and abandonment operations.
Earlier in 2023, Well-Safe Solutions announced that all three well P&A assets – the Well-Safe Guardian, Well-Safe Protector and Well-Safe Defender – were all committed to firm contracts before options until at least mid-2024.
The portfolio includes the Well-Safe Guardian; the market's first single-asset well decommissioning solution, with saturation diving and lightweight well intervention system capabilities installed this summer.
1 Source: Centre of Decommissioning Australia (CODA), A Baseline Assessment of Australia's Offshore Oil and Gas Decommissioning Liability, p.3