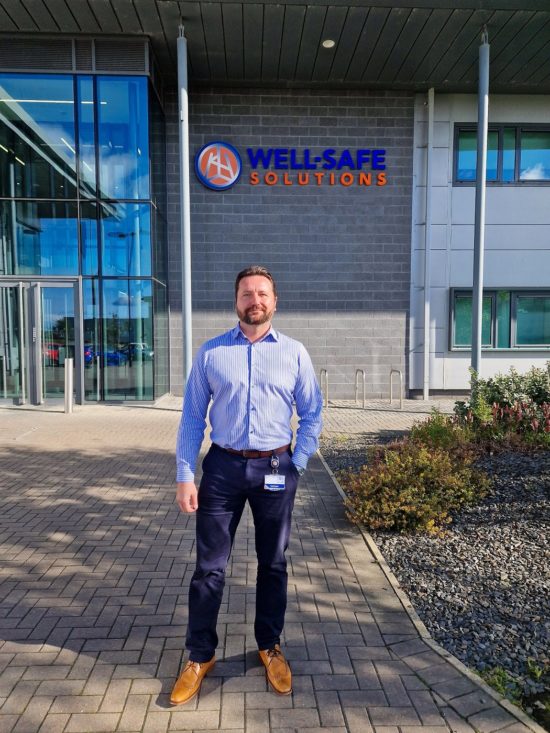 International well plug and abandonment specialists Well-Safe Solutions have strengthened their commercial team with the hiring of Paul Simpson as Business Development Manager.
Paul, who is based at Well-Safe Solutions' global headquarters in Aberdeen, brings over 25 years of experience in global well intervention management, business development and operations to the role.
Making his start at Well-Safe Solutions at the end of September, Paul said: "I've watched with interest the continuing growth of Well-Safe Solutions over the past few years, with the creation of Well-Safe Solutions Pty and the Well-Safe Resources service line underlining the company's continued expansion this year.
"Throughout my career, I've prided myself on successfully integrating service lines to boost efficiency and answer specific challenges facing clients, building mutually-beneficial relationships in the process.
"I'm looking forward to contributing to the company's continued growth as we target clients across the land and offshore well decommissioning markets in a number of geographies worldwide."
Paul previously spent nearly two decades working for energy services provider Expro, progressing from well engineering roles into client and contractual roles before developing into operations and service delivery positions.
Prior to this, Paul was part of a multi-skilled well abandonment team tasked with delivering the safe abandonment of bp's North West Hutton project in the North Sea.
Chris Hay, Director of Strategy and Commercial, added: "I'm delighted to welcome someone of Paul's calibre to Well-Safe. Paul's arrival comes at an exciting time for the business, as we continue the implementation of our international growth strategy as well as strengthening our position in the North Sea market.
"Building on his considerable experience and skills in client management, Paul will work closely with our customer base to identify new opportunities and develop solutions for safe and efficient well decommissioning."