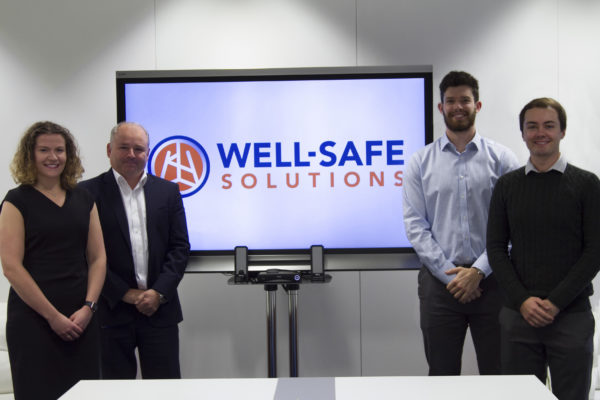 Well abandonment specialists Well-Safe Solutions, in collaboration with Scottish Enterprise and ScotGrad, will bring on three new graduate positions in its Finance, Well Engineering and QHSE teams.
The Aberdeen-based company has amassed the largest concentration of decommissioning expertise in the oil and gas industry. Boasting in excess of 400 wells worth of experience among its workforce, Well-Safe believe it is the perfect time to introduce graduates into the rapidly growing business.
Phil Milton, Chief Executive Officer of Well-Safe Solutions said: "The importance of young people within the industry, especially at this time, is key. Well-Safe's core values are based on collaboration, knowledge and lessons learned. As we're a growing organisation, we look for people with unique skills and experience. It is an ideal time to bring in young talent to work alongside knowledgeable individuals and create a collaborative and sharing environment"
"Allowing individuals to develop a set of valuable skills as a foundation for their future is important to us and as a start-up organisation as we grow, they are able to grow alongside us. It is the perfect time to experience the business at this early stage."
Well-Safe worked alongside Scottish Enterprise to develop this project and used the ScotGrad initiative to connect with a wide range of talent to fulfill the requirements necessary for these placements.
Carri Cusick, Well-Safe's Account Manager at Scottish Enterprise said: "It's fantastic to see Well-Safe welcome graduates into its workforce. ScotGrad introduces fresh graduate talent to Scotland's businesses and offers graduates the chance to work on significant company projects, whilst providing them with much-needed work experience. These placements can often lead to permanent positions with some of Scotland's most exciting companies."
The addition of the three graduate positions follows the promising first year Well-Safe has had in business with the development of their five P&A clubs, aiming to reduce the cost of well plug and abandonment operations, following significant interest in this innovative approach by operators in the North Sea.