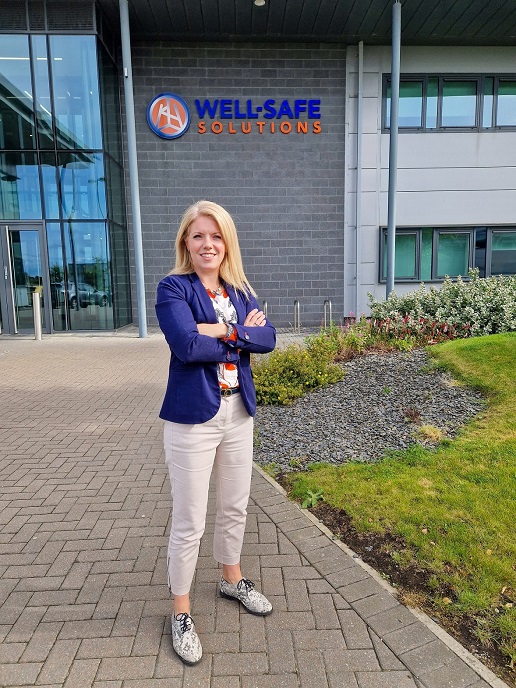 Well decommissioning experts Well-Safe Solutions are adding carbon capture and storage (CCUS) and geothermal project capabilities to their offering with the appointment of Alexa Duncan as the company's first Energy Transition Manager.
Alexa – who has over a decade and a half of experience in project management and well engineering roles for international operators – will be pivotal in the delivery of these energy transition business streams, expanding upon the company's existing well plug and abandonment offering.
Speaking on her new role, Alexa said: "Well-Safe Solutions is at the forefront of the well plug and abandonment industry and working closely with clients to reduce their carbon footprint.
"With the North Sea Transition Authority (NSTA) estimating CO2 storage capacity of 78 billion tonnes on the UK continental shelf alone, there is a clear opportunity for Well-Safe Solutions to apply its considerable expertise when assisting our clients on the journey to net zero carbon emissions.[1]
"In addition, extensive growth is also predicted within the geothermal market. I'm passionate about the energy transition and very much looking forward to collaborating with our highly experienced well engineering and subsurface teams on upcoming projects internationally."
CCUS refers to the technologies which enable CO2 to be reduced or removed from the atmosphere. It is typically captured, transported and stored (or used) to reduce its effect on the environment. CO2  can then be injected into geological formations and permanently locked away in a suitable storage reservoir such as a deep saline aquifer or depleted oil or gas field.
Geothermal projects typically involve the harnessing of thermal energy within the Earth's crust to provide heat and/or electricity generation.
James Richards, Well Abandonment Director at Well-Safe Solutions, added: "Recruiting a professional of Alexa's calibre to our team is a clear endorsement of our ambition in this sector.
"Our own market research and client feedback indicates an opportunity for us to apply the lessons learned and collaborative working practices we deliver in well plug and abandonment to these fields."
Development of a CCUS and geothermal project capability is part of a wider strategy to expand the business with new service lines offered internationally.
During the summer, the Aberdeen-headquartered company announced the Well-Safe Resources service line and the opening of Well-Safe Solutions Pty Ltd in Perth, Western Australia, in addition to further appointments within their Commercial team.
[1] Source: North Sea Transition Authority, Carbon Capture and Storage – https://www.nstauthority.co.uk/the-move-to-net-zero/carbon-capture-and-storage/